How to view my Walmart Schedule with WalmartOne's WM1 App.
The WalmartOne app is available for download for Android mobile phones at the Google Play Store, and for iOS at the Apple App Store. The official name of the WalmartOne app is "WM1". So, search for this name to locate the app.
The WalmartOne WM1 mobile app is used by Walmart associates to view their Walmart work schedule, paystubs, benefits information, company news, Paif Time Off (PTO), and to report an absence/tardy.

You will need your Walmart User ID and Password to log in to the WalmartOne app once you have downloaded it.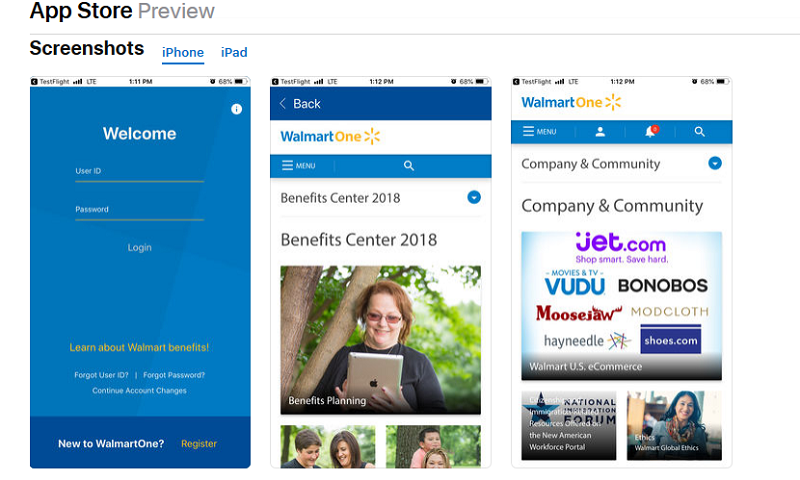 WalmartOne WM1 App Download Links.
WalmartOne WM1 app at the Google Play Store.
WalmartOne Wm1 app at the iTunes App Store.
After downloading, located the WM1 icon on your phone and tab on it.
On the login screen, enter your Walmart User ID and Password.
If you are only interested in your Walmart schedule, weekly or monthly, then consider downloading the "My Walmart Schedule" app, as well.