WalmartOne Login.
Sign in to the WalmartOne website, or the new Walmart Onewire Associate Portal, to see job news, arrange Time Off, check your Walmart work schedule/roster and much more.
Get help with any WalmartOne login problems in our FAQ section at the Walmartone login page.
WalmartOne has recently become Walmart Onewire, in an effort to merge the Walmartone and Walmart Wire portals.
Walmart Wire or WalmartOne?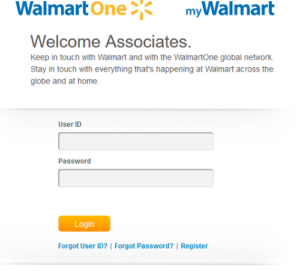 Is there any difference between WalmartOne and Walmart Wire?
Yes, there is. The main difference is the fact that employees can only access Walmart Wire whilst physically inside a Walmart store.
WalmartOne.com, on the other hand, is much more accessible as associates can log in from home or from anywhere connected to the internet via the WM1 app.
However, January 2019 Walmart merged the two platforms, and called the new portal "Walmart OneWire". To learn about the new One.walmart.com portal, and log in, visit our page on Walmart Onewire.
Create a WalmartOne Account.
I'm a new Walmart employee.
How can I create a WalmartOne Account?
Creating a WalmartOne account is a very straightforward process.
The first thing to do is register with the WalmartOne portal. You will need to complete the online registration form and you will need your personal WIN number, which can be found on your associate paperwork.
If you can't find it, you will need to ask your manager or HR department for help.
To register for a new Walmart1 account, visit the Registration Page.
When you have entered all your personal details, you will be asked to create your User ID and password. Make a note of these as you will need them to log in.
To register for the new Walmart OneWire portal, you will need to sign up for 2-Step Verification at a Walmart Store location. If you need any help enrolling, see our Walmart OneWire help page, or ask your personnel manager.
WalmartOne Associate Login.
How do I log in to my WalmartOne account?
You can either visit the official Walmart One website at www.walmartone.com, or One.walmart.com, then click on the "Walmart Spart Logo " in the top left side corner and log in with your User ID and password. This login page still works.
Alternative, type in https://one.walmart.com/onewire in your browser to go directly to the Onewalmart/Walmartone Login page.
Walmart OneWire Login.
If you have signed up for 2-Step Verification, then head over to One.Walmart.com, and click on the orange logo. This will take you to the new Walmart OneWire login page.
Visit our Walmartone.com login and Walmart OneWire help pages for more information.
Alternatively, download the WalmartOne app, or WM1, and log in via your smartphone or device. Search the Google Play Store or Apple iTunes store for "WM1" and you will locate the app. Download it, click on the WM1 icon, and log in with your User ID and Password.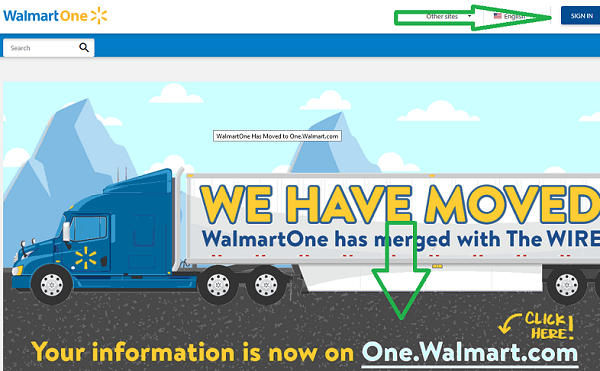 WalmartOne Login Problems.
This troubleshooter guide will help you if you are having problems accessing WalmartOne.
Check that CAPS LOCK is turned off on your keyboard. Passwords are case sensitive.
Check that you are using the correct User ID and Password. The

Walmartone login credentials are the same which you use in-store to access Walmart Wire).

Check that you haven't temporarily lost your internet connection. It might be worth turning your router off and on again.
Try and access www.walmartone.com via another browser, such as Google Chrome, or Microsoft Edge.
See if you can successfully log in using an alternative device, such as a monile phone or another computer.
Empty your cache and clear your browser cookies, the start the process again.-
Keep in mind that if you are a FORMER employee, your access to Walmartone will have been blocked.
WalmartOne Schedule.
How can I view my work schedule on WalmartOne?
Walmart has recently launched a brand new app known as "My WalmartOne Schedule". However, it is also possible to simply log in to www.walmartone.com and view your schedule on the website.
Walmart Paystubs.
How can I access my Walmart paystub information?
Simply log in to walmartone.com, or via the WM1 app. You can also access the information by visiting www.paystubportal.com and registering an associate account.
I have lost my WalmartOne password.
How can I reset my Walmart1 password?
If you've forgotten your password, you can easily reset by clicking on the 'Forgotten User ID' button and following the instructions. A new password will be sent to your email address.
Download the WM1 App.
Where can I download the WM1 App and My Walmart Schedule App?
These apps can be downloaded for free either in the Apple App Store or in the Google Play Store.
Search the Apple App Store or the Google Play Store for "WM1" or "My Walmart Schedule" to find the apps.
WalmartOne Contacts.
If you are a Walmart associate and would like to contact WalmartOne for assistance there are several ways you can do so:
Telephone: (800) 421-1362. or
Email: [email protected]
Walmart Call-In Sick Number.
How can I call in sick to Walmart, if I am unable to work that day?
You need to call the Walmart Associate Hotline. The Walmart 'Call In Sick' number is 1-800-775-5944 or 1-844-292-4796.
This HotLine is used by associates to report an absence or if they are going to be late for work.
What is WalmartOne?
WalmartOne is the official employee website for Walmart Associates, as well as an new app for associates and employees of one of the biggest companies in the world, Walmart.
Walmart employs two million people across the world with 4600 stores in the USA and 11600 stores across the world. WalmartOne enables associates or employees to view their working schedule and to keep track of their personal pay and holiday entitlements.