How to View Your Walmart Paystubs on WalmartOne.com.
How do I view my Walmart paystubs online?
You can check your past Walmart payslips in-store by logging on to the Walmart Wire portal. Search for "online paystub", and enter your birthday and your win number.
If you are not at work, then there are several ways to check your paystubs from either a home computer or a mobile phone:
1. Go to www.walmartone.com and log in to your WalmartOne Associate account.
On the homepage, click on the "Money" tab near the top of the page. Click on "Paystub", followed by "View Paystub". Or, use the Quicklink menu at the left hand side and click on "Paystub".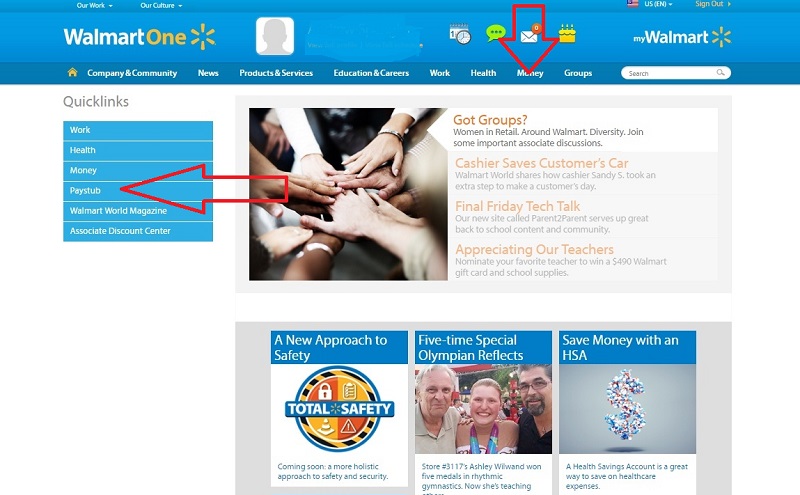 2.  Download the WalmartOne app.
Log in with your User ID and password.
Click on "Money", then "Paystub", and then "View Paystub".
3. Go to www.moneynetwork.com/walmart. The page will re-direct to www.exceedcard.com.
Click on the "Log In – Paystub Portal" button. A new page will open at www.paystubportal.com.
Enter your Birthdate (MMDDYY), WIN number (9 digit Walmart ID#), Facility Number (4 digits) and PIN. If you do not have an account at Paystubportal.com, you will need to register one first.
After logging in to the PaystubPortal, you can view your current and past Walmart paystubs.  The most current paystub is available on the Monday before your payday.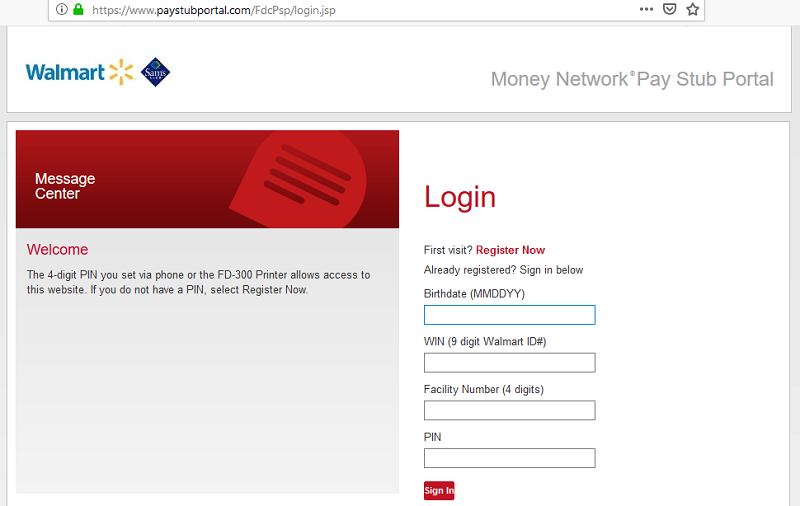 Get your Walmart Paystubs by SMS or Email.
There are two ways to enroll for SMS or email notifications.  At the PaystubPortal.com website, log in and click on
"Email and Text Messages" and select either: 1. Send me an email with a pay stub summary or 2. Send me a text message with a pay stub summary.
Or, you can call 1‐800‐903‐4698 and enroll via the automated phone system.
You will then receive current paystub information automatically by SMS or email on the Monday before payday.